Cascade Singletrack
Home of world class singletrack, the Cascade range extends from Lytton Mountain in British Columbia to Lassen Peak in Northern California.
CascadeSingletrack is a documentary project and map guide, covering the Cascade Range National Forests and focused on cross-country singletrack trails for mountainbiking, hiking and XC Skiing.


CascadeSingletrack has created an evaluation matrices to identify 'destination' rides (those considered to be rides worthy of a day or overnight trip).
The ranking page describes the evaluation process, which has been consistently applied to all of the listed trails so that every ride can be compared to all of the other rides.
Site navigation and the TrailFinder can help identify the best trails for a particular riding style and driving distance, to see the rides you want alongside other rides that meet the same criteria.
The site currently contains 215 destinations, covering about 1000 rides (composed of thousands of trails).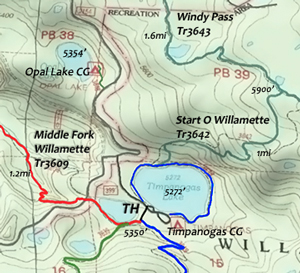 Check out the Area Topo Map links for each ride, offering an expanded area view, featuring a high-resolution topo map. Use waterproof printer paper to print your own topo maps.
The trail pages include forest service links, which are a useful source of trail closure and maintenance info.
When exploring new areas, be sure to locate the ranger station nearest the trail, and call or stop by to talk to them about trail conditions, camping and other information.
See the full-page Cascade Range Trails map, which shows all of the trailhead locations.
Note: browser settings and some browser extensions can prevent the maps from appearing. Please see Site Tech
Secure Browsing: Most of the site now supports secure browsing. switch to https
Interactive map: Select a National Forest area. Use the TrailFinder to search by trail name or some other attribute. Please refresh your browser if map fails to load.
What you will find here: Destination Rides
Great rides are created from the right trails. Most of the rides listed are loops, with each ride consisting of several trails and in some cases fireroad climbs.
The best rides are created from the right combination of climbing and downhill terrain.
At the extreme, a rails-to-trails loop is no more fun than a 8mi hike-a-bike just to get to the downhill.
Destination rides involve 3-8hrs of driving (from metro areas), so listings need to meet the following criteria:
More than 60% singletrack ride time, and not shared with ORV.
At least a two hour ride, over cross-country mtn biking terrain.
Reasonably accessible and maintained. Caveats noted if it takes the local riders hours to get to the trailhead or if the Forest Service prefers to let the trail go 'au naturale'.
An above average ranking.
Exceptional rides which don't meet these criteria may still be listed, but marked as non-destination.
Not so much: Current conditions, Tree farms, State parks ...There are plenty of websites which cover state park and local trail systems, some of which are listed on our links page.
Mountainbiking + Backcountry = Risk.
Warning: Mountain biking is inherently dangerous, even more so when riding on terrain which is beyond your skill level. Please don't interpret the ride rankings as a personal challenge.
People get killed or seriously injured on these trails every year, so consider the terrain and remoteness of any trail and take reasonable precautions.
Ride with other people when possible. The Links page includes various mountain bike associations, many of whom offer group rides, skills classes and advice on biking safety.
Weather: Local weather links are provided but do not indicate if the trail is washed out, snow covered, etc..
The riding season for a trail above 3000' is likely to be June - October. Above 4000' the season is likely limited to July-September.
Riding in the Spring or late Fall is usually limited to drier areas like Bend or trails that have southern exposure.
These trails also tend to dry out within a few days of rainfall.
Corrigenda Omnium: This site is actively developed. Please refresh your browser or check browser settings if map images are missing, as maps are being optimized and so older images may no longer exist.
The climbing difficulty as stated in text is always a little more up to date than the navigational maps, although the map trailhead locations are darn accurate.
Expect to see some trail ranking and stats changes as the topo maps are being generated.
Site Tech Requirements. Low bandwidth users can improve site performance by adjusting their Tools/Internet Options/Browsing History to increase the temp file disk space, and by changing the page refresh setting to not refresh the data on each page load.