Castle Rock Tr3506 is a hillside traverse, leading to the too-fun King Castle Tr4326 tapeworm descent.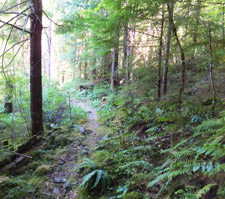 It's unusual to find good quality, steep downhill switchbacks so close to a state highway, making this ride very popular.
Shuttle or ascend to the O'Leary TH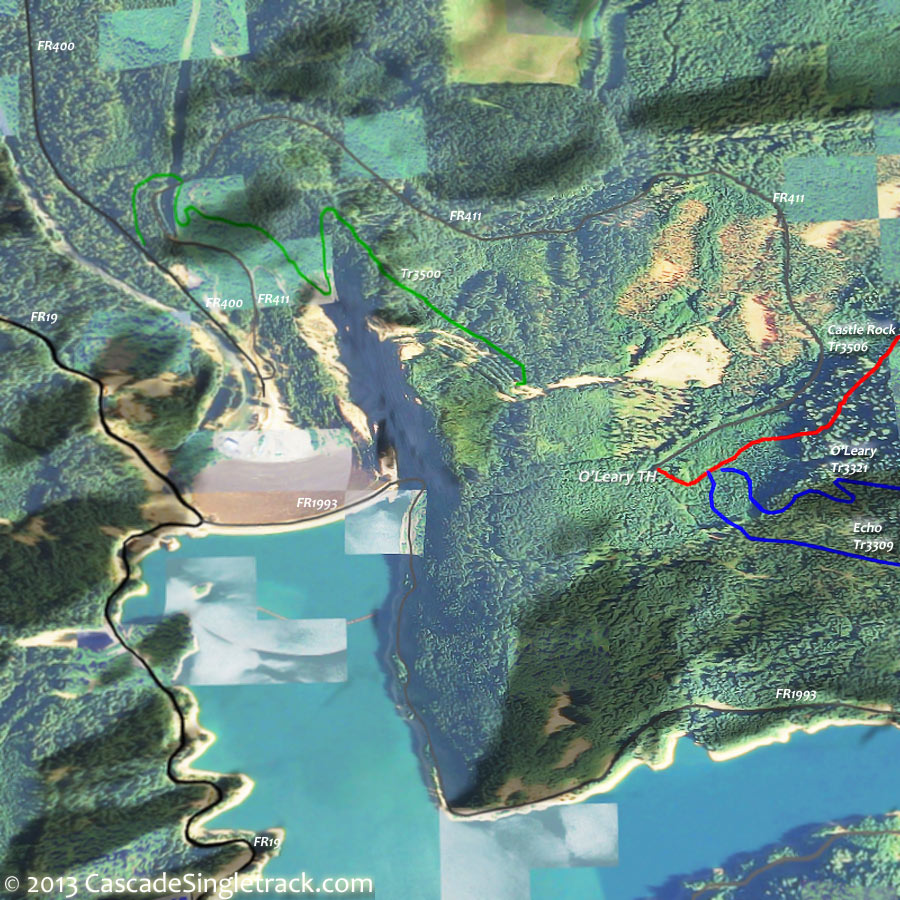 O'Leary Trail 3321 TH to ride the combined Castle Rock Tr3506 and King Castle Tr4326.
King Castle Tr4326 and Castle Rock Tr3506 area at the edge of the McLennen Mountain / Macduff Mountain trail system.
All of the trails to the east and south of FR1993 are in wilderness areas.
The King Castle Tr4326 ride can be shortened to a 12.4mi CCW loop, reducing the ascent from 10% over 4mi, to 6% over 5mi, by using FR480 for the ascent.
Those seeking an epic ride could combine the King Castle loop with the O'Leary Tr3321 ride.
North of SR126, Frissel Tr3512 is open to biking but not well-maintained, so best left to hikers. From FR1506, Lookout Creek Old Growth Tr4105 passes through old growth alongside Lookout Creek.