High Prairie: Cooks Meadow Tr639 to Lookout Mountain Tr450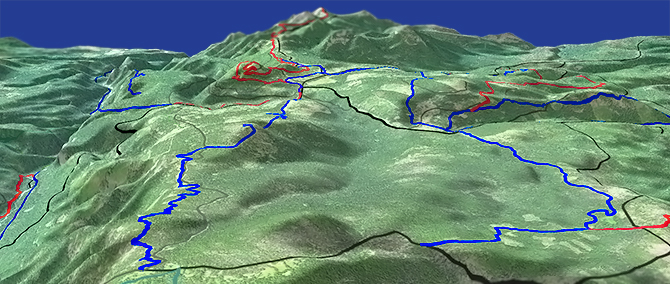 The High Prairie loop, consisting of Cooks Meadow Tr639 to Lookout Mountain Tr450, involves some fireroad and a long, steady climb whether done CW or CCW.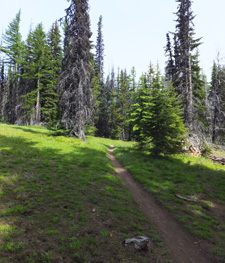 Often just ridden as a Lookout Mountain Tr450 OAB, a CCW route maximizes the Lookout Mountain Tr450 downhill but involves a loose trail surface climb on Cooks Meadow Tr639.
Some riders might want to use FR4410 from FR44, or a shuttle to the upper TH.
Both Lookout Mountain Tr450 and Cooks Meadow Tr639 have rubber waterbars, so be careful on the descent.
Directions: NW Forest Pass required right at the Surveyors Ridge TH. Pass the Parkdale ranger station and continue SR35S to FR44. Go 7.9mi on FR44 to the Bottle Prairie CG. View Larger Map. No Map?.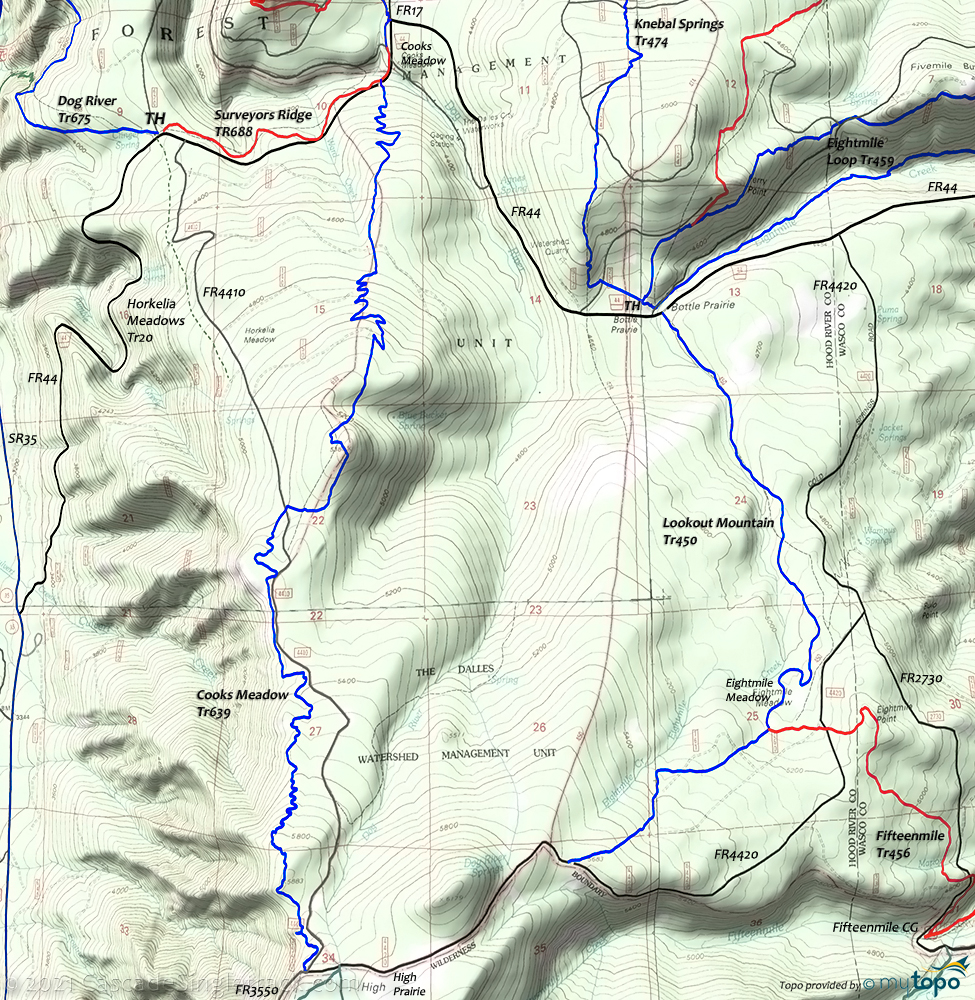 frankenride
TH: From the Bottle Prairie Campground, head West on FR44 to Cooks Meadow Tr639.
2.9mi: Leave FR44, turning left onto Cooks Meadow Tr639 and begin ascent over a twisty, loose surface.
5.2mi: Reach FR4410 and go left. Climb to High Prairie
7.4mi: Reach three way intersection with FR3550 and FR4420. Go left onto FR4420 to Lookout Mountain Tr450.
7.9mi: Lookout Mountain Tr450 crosses FR4420 several times. If you miss the upper TH, just look for it again, further down the road.
8.8mi: Lookout Mountain Tr450 crosses FR4420 and starts descent.
10.1mi: After crossing FR161 twice, reach the intersection with Fifteenmile Creek Tr456 and go left to stay on Lookout Mountain Tr450. Descend to TH.
This Ride
Cooks Meadow Trail 639, Lookout Mountain Trail 450
Mount Hood Wilderness Hiking
Campgrounds
Bottle Prairie Campground, Eightmile Crossing Campground, Fifteenmile Campground, Knebal Springs Campground, Pebble Ford Campground