Otherwise known as the Clara Lake loop, the Squilchuck Tr1200 'pipeline' loop ties into Devils Gulch Tr1220 and Mission Ridge Tr1201 for a short but steep intermediate ride.
A CW ride begins with Pipeline Tr1200, riding from the ski area to Clara Lake, then going left on FR9712 to Mission Rdg Tr1201 to Devils Gulch Tr1220 and back.
Could be ridden as a figure 8 with Mission Rdg Tr1201 and Devils Gulch Tr1220. Can also loop with Devils Spur Tr1203.
The Devils Gulch/Mission Ridge/Tronsen Ridge trails make the Mission Ridge ski area one of the better ski resort mountain bike destinations in the Cascade range.
The Squilchuck Tr1200 northern TH is across from the Devils Gulch Tr1220 FR240 TH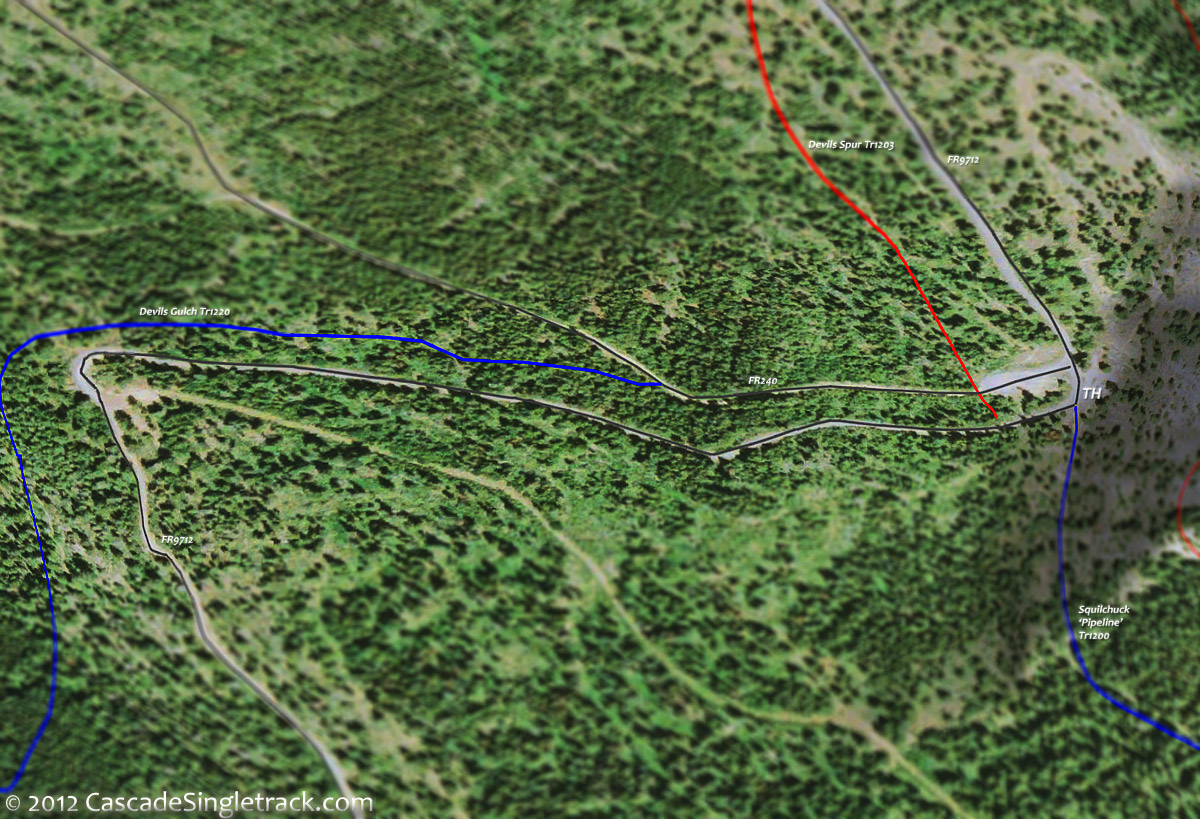 View of the Devils Gulch, Squilchuck FR9712 TH, at an unsigned small roadside pullout, next to a talus slope.
The Squilchuck 'Pipeline' Tr1200 gets some winter use by XC Skiers. From the Devils Gulch Tr1220 FR240 TH, Pipeline ascends 150' then undulates through talus fields and larch glades, traversing the hillside toward the Mission Ridge Ski Area.
From the Beehive Spring picnic area, Beehive Tr1202 ascends 2mi over moderate terrain to Devils Spur Tr1203, as a moderate warmup OAB.
Devils Spur Tr1203 (Devils Tie-In) is mostly FR7121, a hillside traverse to FR9712, with some exposure just to keep things interesting.