Deception Butte Trail 3466, Lawler Trail 3473 and Lone Wolf-Patterson Mountain Trail 3470 Area Mountain Biking and Hiking Topo Map
Lawler, Lone Wolf to Patterson Mountain OAB
TH: From the Lawler Tr3473 TH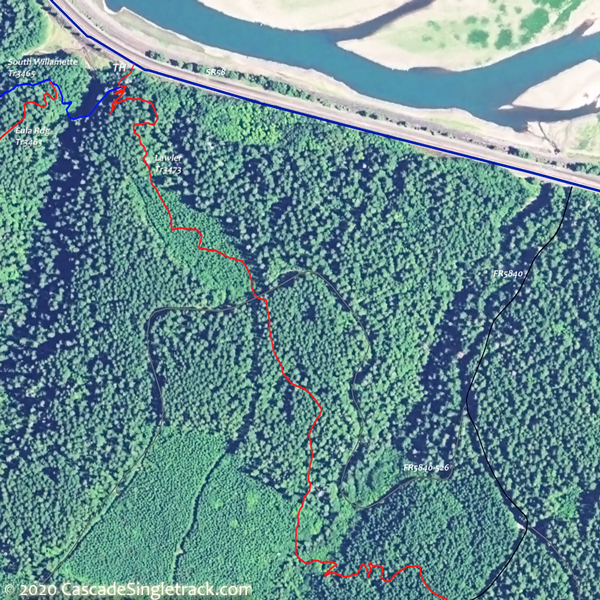 View of the Lawler, Eula Ridge TH, traverse 1.2mi to FR5840, then cross the road and continue the traverse to FR531.
2mi: Trail merges with FR531. Go right and climb FR531.
3.5mi: Go right at the fork, onto FR535. Terrain gets steeper.
4.9mi: Go left onto singletrack, or go to end of FR535 and find singletrack on the left. This is the alternate lower TH, so the ride could start from here.
7mi: After steep climb and some switchback climbing, reach the first summit. Cross FR213 at 7.4mi, then begin final ascent.
8.1mi: Cross FR542 then cross FR543 at 8.3mi.
9.3mi: Go right at FR555 intersection to stay on the trail.
9.9mi: Go right at T intersection with Lone Wolf Tr3470, then go 1.2mi to the of trail, then retrace trail back to TH.
Draggable map: Map window adjusts to screen size and will respond to touch control. Use scrollbar for mouse control.
No Map? Browser settings and some browser extensions can prevent the maps from appearing. Please see Site Tech