Sahalie Falls Trail 667C, Umbrella Falls Trail 667 Mountain Biking and Hiking Topo Map
Sahalie Falls to Umbrella Falls CW Loop
TH: From the nordic center, or from the Sahalie Falls FR3545 TH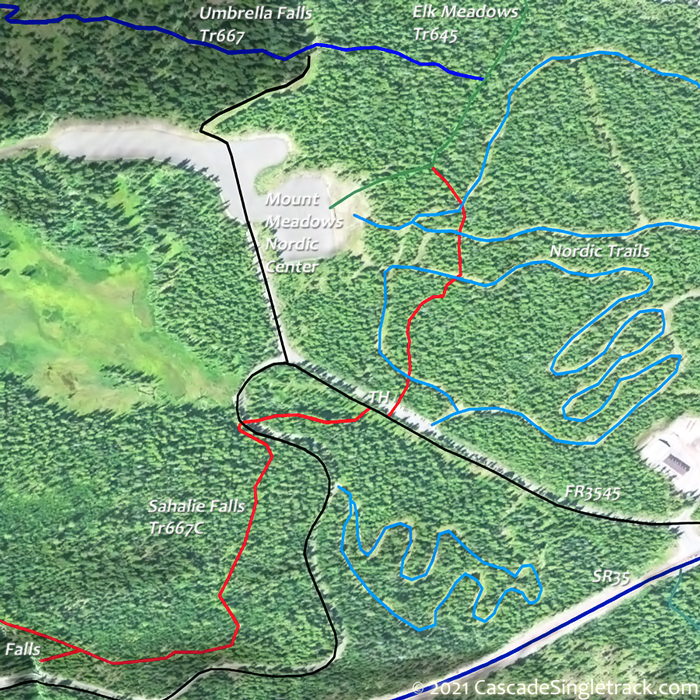 View of the Sahalie Falls TH, go on Sahalie Falls Tr667C. Cross a tributary of Meadow Creek at 1.1mi.
1.6mi: Option to go left onto Umbrella Falls Tr667, .4mi to the falls area. Otherwise, go right and descend the ridgeline. Pass a nordic center access trail at 2.8mi, then go right onto the nordic trails at 3mi and wander back to the TH.
Draggable map: Map window adjusts to screen size and will respond to touch control. Use scrollbar for mouse control.
No Map? Browser settings and some browser extensions can prevent the maps from appearing. Please see Site Tech